Connect ScrumGenius to a new team or channel
Adding ScrumGenius to your team
1. Add ScrumGenius to your new team in Microsoft Teams
Click the plus icon next to any channel on the team. We would recommend creating a new channel such as #standups or #scrumgenius. You can also use this channel for broadcasting the standup updates back to the team.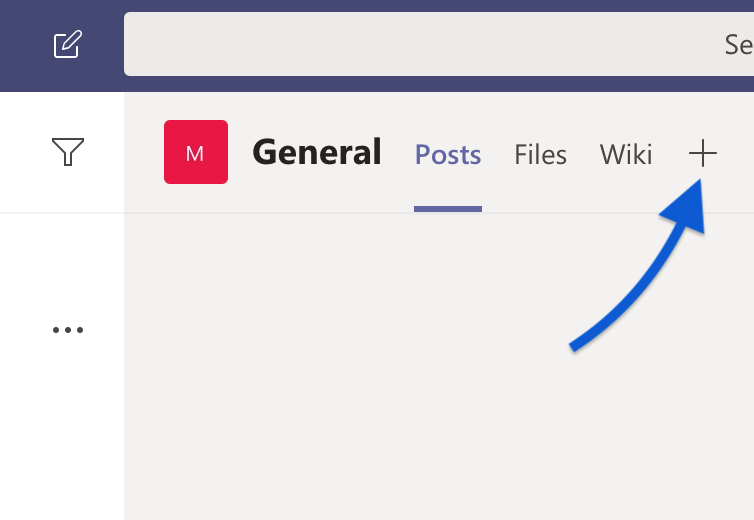 2. Search for ScrumGenius, select the icon and then press the add button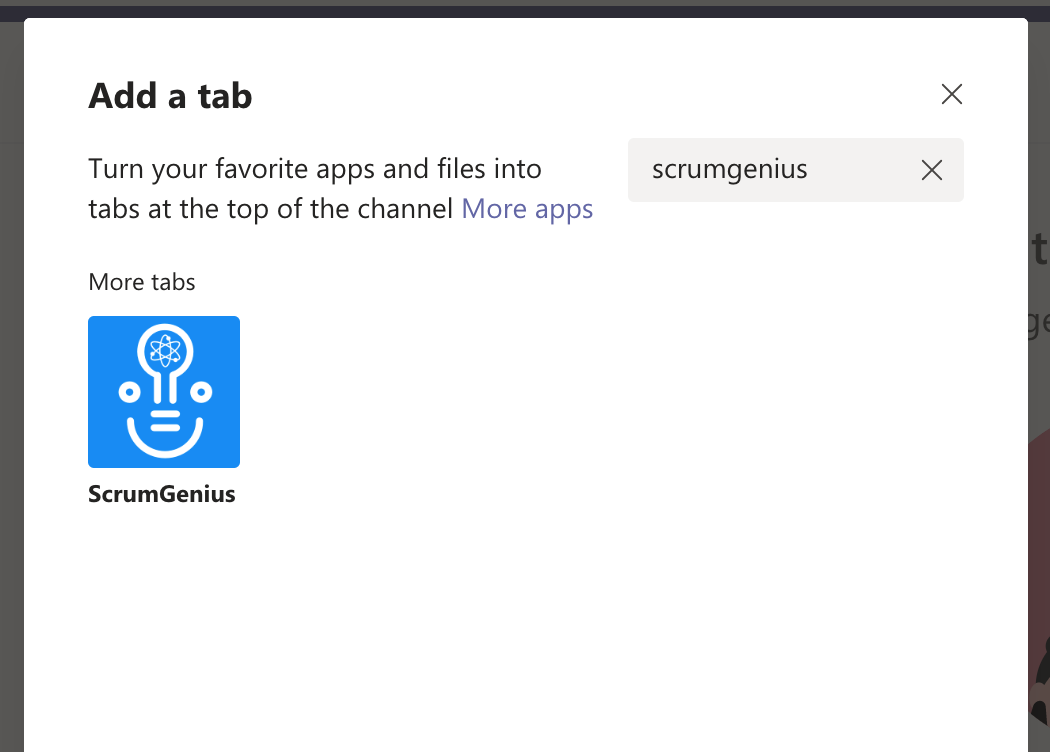 3. Use the connect code or follow the connect button
The connect button will open a new browser window. If you prefer to stay in MSTeams, you can head to the ScrumGenius tab in your team channel tab, login to your acccount, and click the team selector menu to create a new team. There will be an option to enter a connect code.
3.1 Using the connect code
1. Create a new team in ScrumGenius. Select "+ Add New Team" from the team select dropdown.
2. You will see the following page after creating a new team. Choose the "Use Team Connect Code" button.
3. Enter the team connect code
4. Confirm the connection to your new team and you are done. ScrumGenius will import all the team members and they will be ready to add to your standup.
When you connect a new team, we already create a sample Team Daily Standup for you in the Reports Page. You can customise this report for your team, assign your members and set your schedule.
Troubleshooting - reinstalling the app
If you did not get a direct message from the ScrumGenius bot, then you can try to uninstall it from the team, and reinstall it. If an issue continues, please contact us for help.
1. Select "Manage team" for the team you installed ScrumGenius
2. Select the apps tab.
3. Uninstall ScrumGenius by clicking the trashcan icon in the same row.
4. Follow the steps above to reinstall ScrumGenius to a team.